Power
ICT Industrial's origins in the wet cooling tower industry has generated long term business relationships throughout the Power Generation industry, both in conventional and renewable energy, throughout North America.
ICT Industrial's collective experience includes working on the construction of, and continuing maintenance in, all manner of facilities and/or portions within, including but not limited to: Simple Cycle Gas, Combined Cycle Gas, High Efficiency Coal, Nuclear, Hydro, Biomass, Geothermal, Solar, and Wind power generating stations.
Originally focused on alternative cooling technology, ICT Industrial has worked with a variety of OEMs on Air Cooled Condenser, Fin Fans, and Air-Cooled Heat Exchangers. Continuing its diversification as a full-service Industrial Mechanical and General Contractor, ICT Industrial has continued to expand its service offerings to become a single source contractor for power generation facilities. Today ICT Industrial is able to provide the experience and subject matter expertise required to execute power facility construction projects, whether focused as a specialty contractor or as a full-spectrum general contractor, providing all required services as part of its Vertically Integrated Project Delivery model.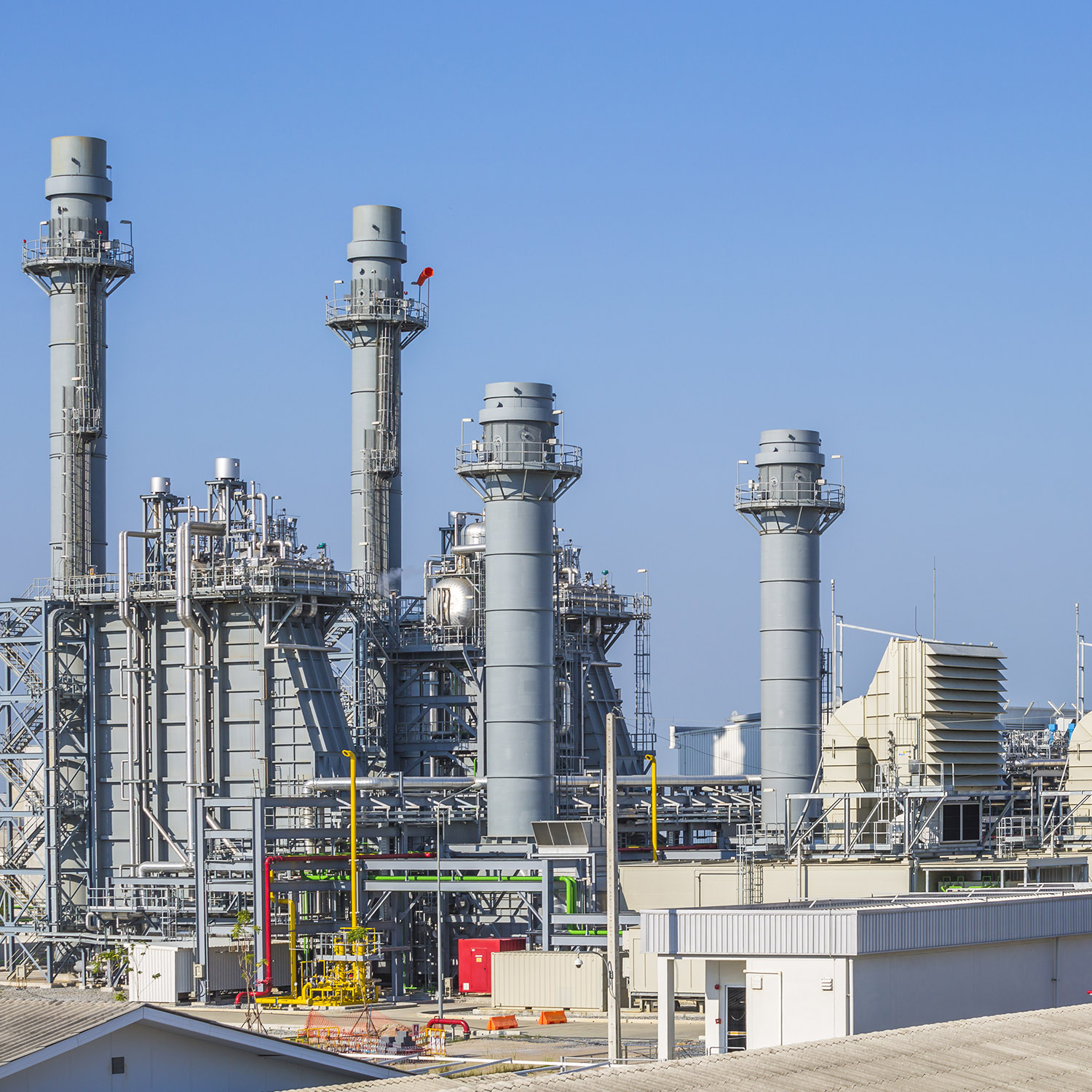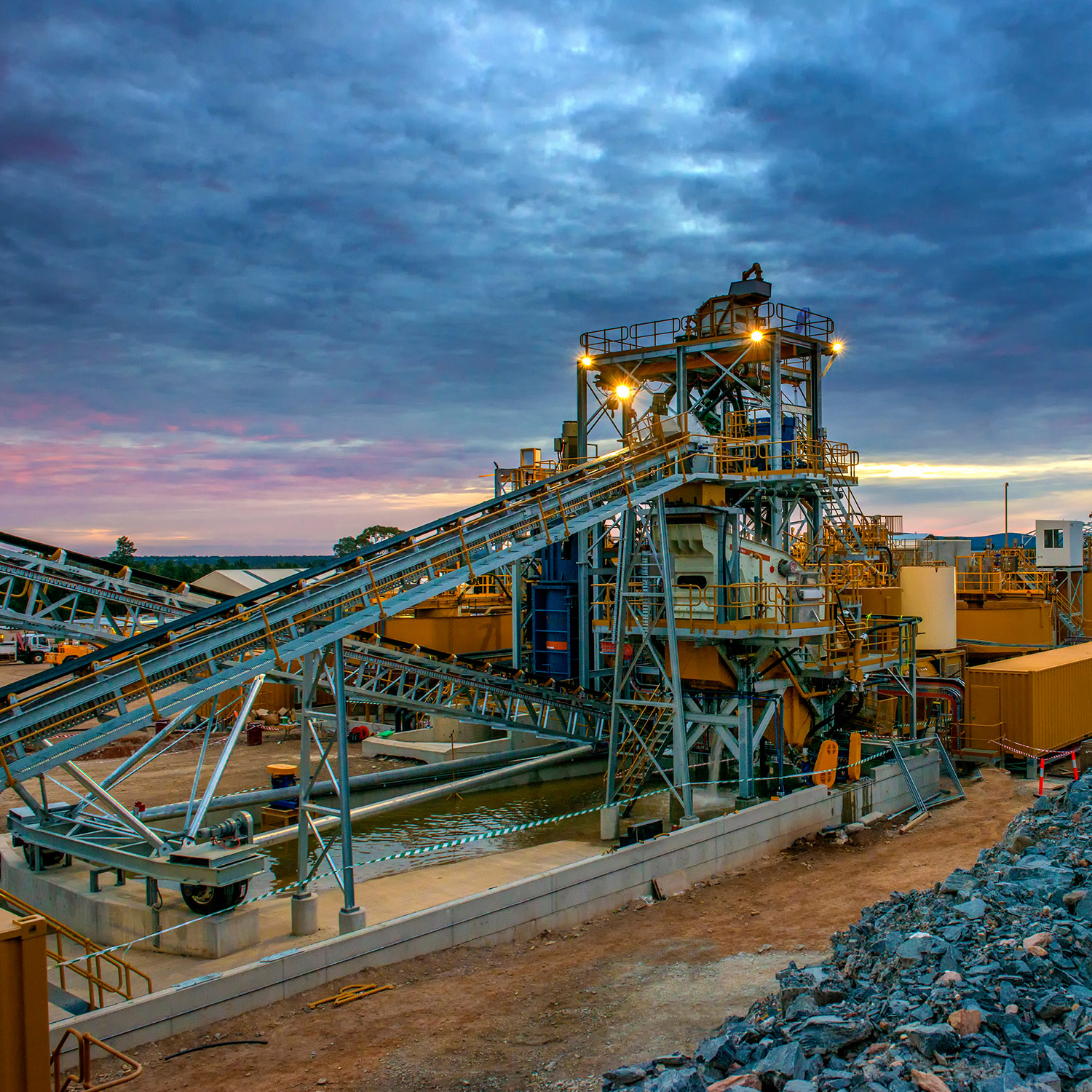 Mining
Construction in support of mining projects has long been a cornerstone of industrial construction throughout North America. ICT Industrial brings extensive experience to mining projects across a wide variety of mine types including underground, in-situ (solution), and open pit mines. ICT Industrial is able to provide construction solutions for a variety of processing plants including primary processing, acid plants, plant utilities, and smelters.
ICT Industrial is able to apply its Vertically Integrated Project Delivery model to projects of all sizes, from the construction of entire new plants/units, to the installation of expansions or replacements of existing equipment components, such as crushers, bins, feeders, conveyors, kilns, smelters, and separator/float cells. ICTI Industrial provides its services to clients across all spectrums of the mining sector including, but not limited to, those producing: Copper, Nickel, Potash, Coal, and Precious Metals.
Oil & Gas
Since International Cooling Tower's inception, it has been firmly entrenched in the Oil & Gas industry. ICT Industrial continues this work to this day, working on and supporting facilities throughout the upstream and midstream markets. Providing construction services for cooling, process, utilities, refining, and transport/export units, ICT Industrial has developed the systems, processes, and policies required to meet the specific needs of our Oil & Gas clients. With Oil & Gas still being a large part of the near and mid-term plans for energy supply, ICT Industrial continues to maintain and grow its construction presence in the industry, while supporting the energy transition with work on LNG export facilities, emission reduction, and decarbonization projects.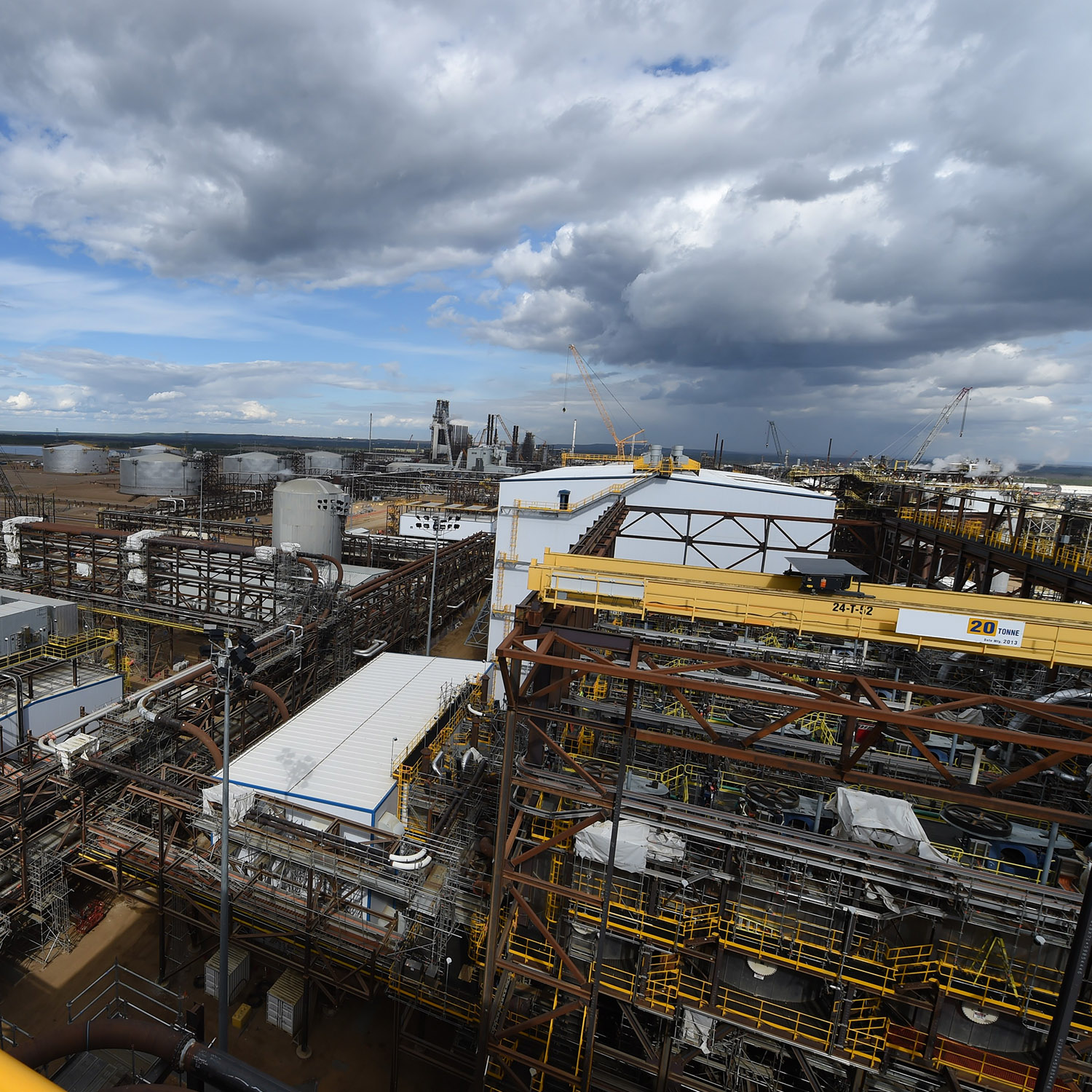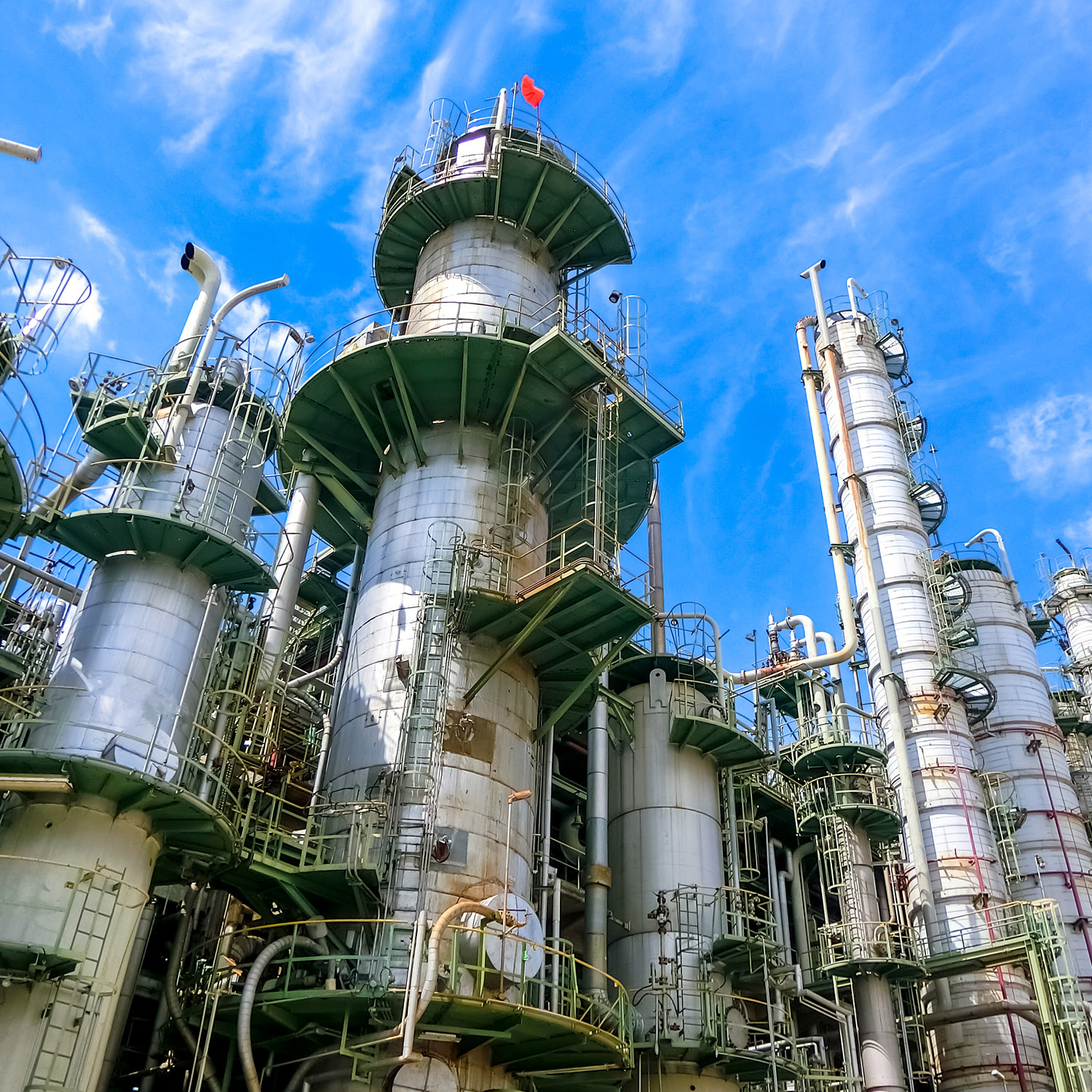 Petrochemical
Similar to its work in Oil & Gas, ICT Industrial continues a legacy with the Petrochemical sector by upholding decades-long partnerships and forging relationships with new clients and facilities throughout the United States and Canada. ICT Industrial supports its Petrochemical clients in achieving their goals on a variety of construction, maintenance, and turnaround projects for production, plant utilities, product storage, fluid transport, and loadout facilities.
Forest Products
As one of the longest standing resource industries in North America, Forest Products continues to maintain a strong presence throughout Western Canada and the United States. ICT Industrial brings a long history of working in pulp, paper, OSB and mill facilities and overcoming the unique safety, technical, and logistical requirements associated with executing new construction, retrofit, and maintenance projects within these typically congested and aging facilities.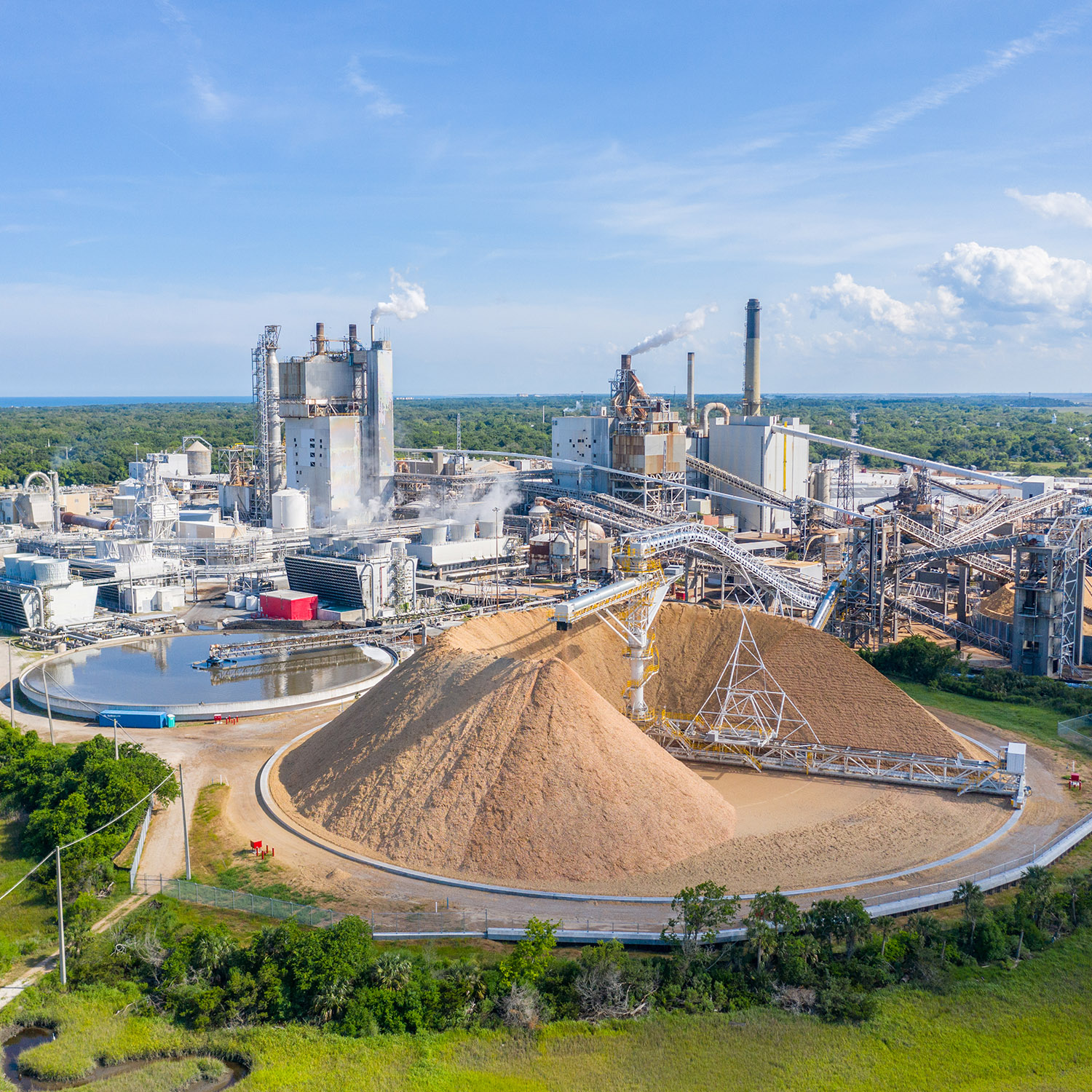 Renewables & Emissions Reduction
As the world works towards achieving its collective environmental goals, including net zero carbon emissions by 2050, ICT Industrial is working to contribute to these goals both as a company and as a leader in the construction of industrial scale renewable energy and emission reduction facilities.
Solar
Invested in the future of energy production, ICT Industrial is collaborating with technology providers to bring solar technologies to their clients and reduce dependence on traditional methods of power generation. These endeavors include the acquisition of technologies which ICT Industrial will manufacture, distribute, install, and operate at both existing and new industrial facilities.
Wind
Across North America, the construction of wind turbine power projects continues to be a large component of both the current and future development strategy for renewable power. ICT Industrial's project teams bring their extensive experience with engineered lifts, heavy concrete foundations, and rotary equipment to wind power projects.
To support these efforts, ICT Industrial is working with both conventional windmill-style turbines, as well as exploring the application of alternative technology, such as vertical wind collection, to continue to improve the development of these projects by improving constructability, operability, and maintainability while reducing a project's visual and environmental impact.
Waste Gas
Waste gas facilities are used to capture and utilize gaseous emissions produced as traditionally unusable waste from industrial production facilities or created as a result of the decomposition of organic matter in decommissioned landfills. Facilities are designed to collect emissions and direct them into processes to leverage their composition for power production, to be repurposed and utilized in a chemical manufacturing process, or to be used in other processes such as enhanced recovery from underground reservoirs. Doing so reduces the amount of material released into the atmosphere while also improving the value and return to clients.
Hydrogen
Hydrogen has quickly become a leading opportunity to reduce emissions. Through various means, including zero emission electrolysis, hydrogen is produced in large volumes which can be utilized as a replacement for conventional fuel in vehicles, generators, construction equipment, and other items which have traditionally used gasoline, diesel, propane and/or natural gas.
Using hydrogen as an alternative fuel on construction sites allows ICT Industrial to reduce the carbon footprint of its operations, as the only biproduct of a hydrogen fueled piece of machinery is water. The installation of larger scale equipment on a permanent basis for its clients allows ICT Industrial to help its clients do the same in reducing their environmental impacts.
Carbon Capture & Storage
Either combined with other emissions reduction technologies or as stand-alone projects, the construction of Carbon Capture and Carbon Storage facilities provides an impactful means by which to reduce the amount of total carbon released into the atmosphere. This captured carbon can be used in a variety of ways, from enhanced recovery in underground reservoirs, to the production of materials such as synthetic diamonds.
ICT Industrial provides construction services for stand-alone carbon capture technology, while also being able to provide value engineering opportunities to its clients through proposals for the potential integration of Carbon Capture and/or Storage technologies into their existing processes and designs.
Water Treatment
Process water, condensate, and cooling water often are partially cleaned or filtered as part of traditional plant design and construction; however, this does not sufficiently clean or disinfect the captured water to a degree from which it can appropriately be disposed of or reused. ICT Industrial is experienced working with a variety of water treatment technologies which can generate clean waste water which can be reused by a variety of end users. The removal of all contaminants (dissolved solids, biological matter, chemical contamination, etc.) helps ensure fresh water security for everyone and the environment, not just industrial plant operators and municipal utilities.
As Water Treatment continues to grow as a focal point for waste reduction, ICT Industrial will continue to work with its clients to reduce and eventually eliminate contaminated water as a waste product of the facilities ICT Industrial constructs.
Bio Energy Systems
ICT Industrial is working with technology providers to bring solutions to market that will transform rubber and plastic waste into synthetic methane or crude oil, which can then be used as either a bio fuel source or be reintroduced as feedstock to the petrochemical process for producing "renewed" plastics.
Waste Heat Recovery Systems
ICT Industrial has recently completed the acquisition of Deltak Inc. For over 0 years, Deltak has been the North American leader in Waste Heat Recovery Systems. The utilization of Waste Heat Boilers (WHBs) and Heat Recovery Steam Generators (HRSGs) in industrial production and power generation facilities reduces the waste energy produced by a given process. In doing so, facilities can reduce their microclimate environmental impacts by directly reducing the amount of heat expelled in to the atmosphere, reduce their energy and/or water consumption required for standalone industrial cooling technologies, and improve plant efficiency by redirecting this energy back into their production process.
On a smaller scale, waste heat recovery systems can be used to funnel waste heat into specialized storage systems which act effectively as a battery, storing energy in the form of heat for future use in the process or to be transformed into another form of energy.
For more info on heat recovery technologies, click here.